December 09, 2022
If you're looking for something new and exciting to check out, be sure to add Wynwood Art Galleries to your list! This up-and-coming district in Miami is home to some of the most innovative and cutting-edge art galleries in the world. From contemporary paintings and sculptures to installations and performance art, there's something for everyone at Wynwood Art Galleries.
No visit to Miami would be complete without a stroll through the vibrant and artistic Wynwood Art District. Here, you can find some of the most innovative and inspiring art galleries in all of South Florida. From classic murals to modern pop-ups, these 10 must-see Wynwood art galleries are sure to leave a lasting impression on any creative soul.
1.Primary Projects: Part gallery, part boutique, and part interactive art space, Primary Projects is a great starting point for exploring the Wynwood Arts District. Located in the heart of the district, Primary Projects features rotating exhibitions featuring contemporary artists from around the world. The gallery also offers unique items for sale from local and international artists, making it a one-stop shop for art enthusiasts looking to find something special.
Secondary Projects: Secondary Projects is an artist-run space that is closely tied to Primary Projects. Dedicated to showcasing emerging artists, Secondary Projects has become a mainstay in the Miami art scene and is known for its lively exhibitions and events. With an emphasis on experimentation and collaboration, this space is sure to provide visitors with an unforgettable experience.
2.Locust Projects: Located in the heart of Wynwood, Locust Projects is an artist-run space dedicated to showcasing thought-provoking contemporary art. Locust Projects has a rotating calendar of exhibitions featuring work in all mediums from emerging and established Miami-based and national/international artists. As part of its programming, Locust Projects offers educational programs such as artist talks, workshops, lectures, panels, screening series and community conversations. The organization also provides studio space for selected resident artists to create new works and gain professional development opportunities. Locust Projects is committed to creating a space for creative exploration and provides an ongoing dialogue about contemporary art in Miami.
In addition to its gallery exhibitions, Locust Projects also hosts special projects outside the traditional exhibition format including site-specific works that engage with the Wynwood community. These projects are often followed by a series of events and talks aimed at bringing people together to explore meaningful conversations about how art can influence our lives. Through these projects, Locust Projects has become a hub for activating the public realm through creative dialogues and collective experiences.
Using its platform as a medium to create community-led initiatives, Locust Projects has launched multiple initiatives to promote public engagement in the arts. These initiatives include community-based projects such as its "Arts Action Lab" which provides resources for creative entrepreneurs, and their "Arts Access" program which offers free admission to exhibitions and other events.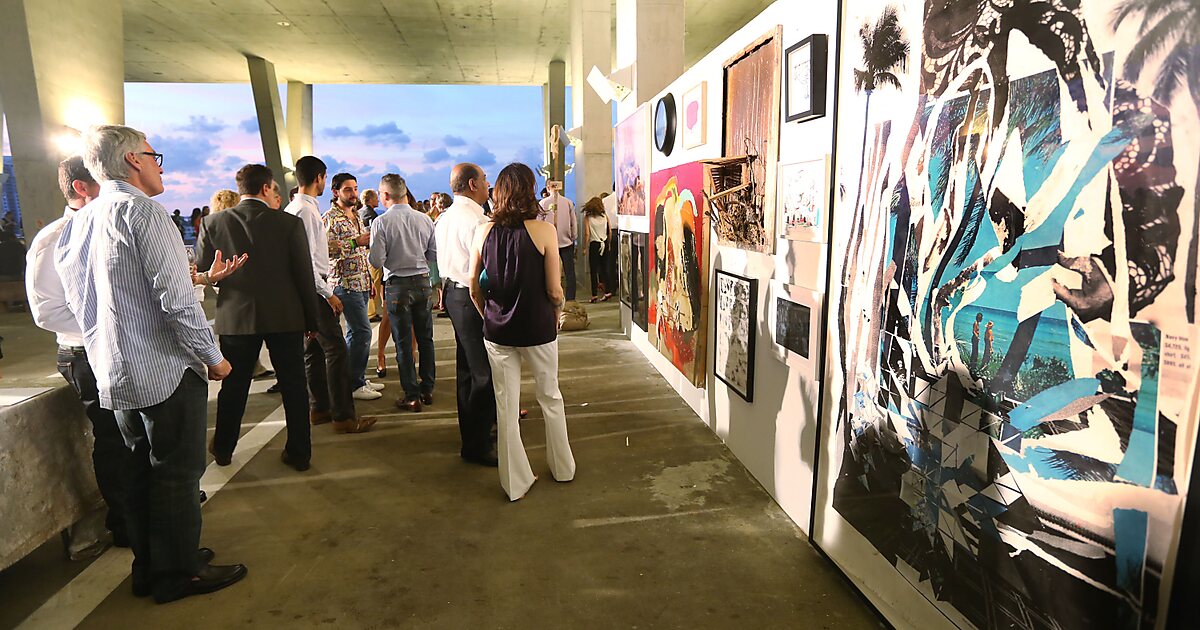 3.Art of Black Miami: This Wynwood gallery focuses on highlighting up-and-coming African American artists from the Miami area. The gallery features monthly exhibits of works from local, national and international artists. The gallery also host classes and workshops to help cultivate the Miami art scene. Art of Black Miami is committed to displaying a variety of media, including painting, sculpture, photography, mixed media and more. They strive to create a space where visitors can come together to appreciate African American art and culture. The gallery is also home to a number of events, such as music nights, lectures and film screenings. It is a great place to explore the works of emerging African American artists and experience the vibrant culture of Miami.
In addition to showcasing artwork, Art of Black Miami offers educational programs that provide insight into local art history and culture. The gallery also aims to create a platform for dialogue and collaboration between local artists, curators and community members. Through its exhibitions and programs, Art of Black Miami seeks to educate the public about African American art in Miami and foster an appreciation for the unique talent of our city's African American artists.
4.Spinello Projects: If you're looking for some avant-garde work, then look no further than Spinello Projects. This Miami-based gallery is owned by Anthony Spinello and showcases works from international and local emerging artists. You can find paintings, sculpture, photography and more at this progressive art space. Spinello Projects also has an artist residency program in which talented creators are invited to come work on projects in the gallery's studio. This is a great way to explore new directions in art. Check out their website for more information and upcoming exhibitions!
If you're looking for a unique experience, be sure to check out one of the many events held at Spinello Projects. Each month, they host artist talks, workshops, film screenings and other special programs. These events are a great way to learn about current trends in the art world and network with other creatives. Plus, it's a great way to get up close and personal with some of the gallery's most incredible artwork.
For those looking to purchase artwork from Spinello Projects, they offer an online shop where you can find pieces from their current exhibitions. They also offer a wide selection of posters, books and other merchandise from previous shows. With so much to choose from, you're sure to find something special here!
5.SATELLITE Art Show: This quirky gallery/showroom is known for its rotating series of art installations, pop-up performances, and interactive events. Each of the art shows are carefully curated with a focus on bold, modern pieces. This event is ideal for anyone looking to discover an up-and-coming artist or be inspired by a new form of artistic expression. Whether you're an amateur photographer, street artist, or just in search of something different; SATELLITE Gallery has something for everyone. From regular exhibitions to themed events, this art space is sure to please. Stop in for a unique experience and leave feeling inspired! Bonus – the gallery offers free coffee and snacks during certain showings. Don't miss out on this fun and creative opportunity!
6.Wynwood Walls: This one's a must-see for any fan of street art. The walls here are like an open-air museum, featuring murals by more than 50 local and international artists. From world-famous names like Shepard Fairey to local favorites such as Jenny Perez, it's a great place to explore and appreciate some of the best street art around.The works are constantly changing as new artists come to town and new pieces are added. It's a great place to take photos, explore the neighborhoods, and really get a feeling for Miami's thriving art scene.
Get your camera ready – you won't want to miss out on this one.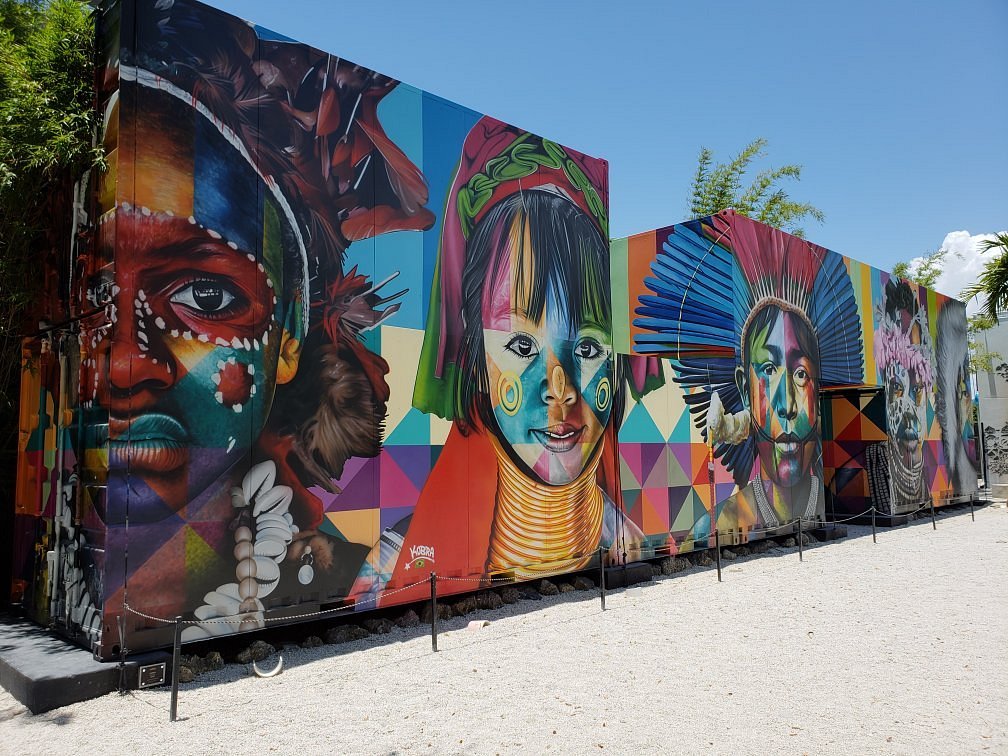 7. Dimensions Variable: This artist-run space puts an emphasis on creating a community for local artists, designers, and curators to grow and flourish. Along with regularly rotating exhibitions, this gallery also offers youth education programs and events that are open to the public.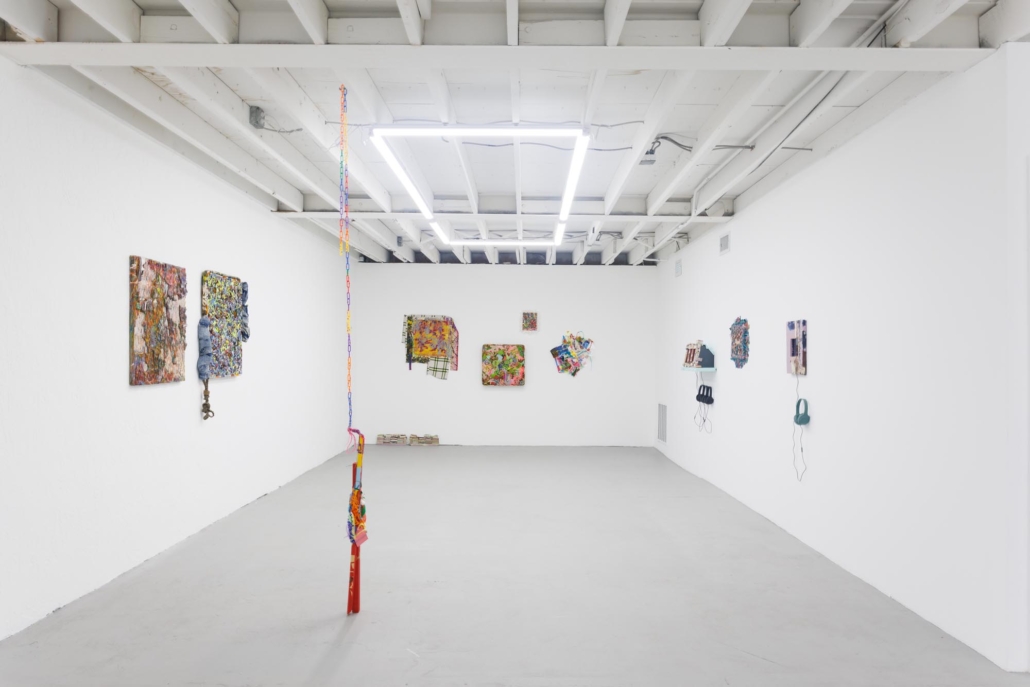 8. Gallery Diet: Gallery Diet focuses on promoting artwork from emerging and mid-career artists. From street art to sculpture, this gallery brings together a wide range of media for an eclectic mix of creative expression.
9. Bakehouse Art Complex: A former bread factory turned arts center, the Bakehouse Art Complex is a hot spot for all things creative. With more than 60 artist studios, you're sure to find something unique and inspiring here.
10. O Cinema: This independent movie theater specializes in screening art house films, indie flicks, foreign films, documentaries, and more. With its focus on showcasing innovative works of film and video art, it's a great place to engage with the local movie-making scene.
These 10 must-see Wynwood art galleries are just the tip of the iceberg when it comes to exploring Miami's vibrant art scene. With its mix of classic, modern, and avant-garde artwork, there is something for every creative soul in this colorful neighbourhood. So grab your camera and get exploring! You won't be disappointed.